UNLIMITED FEEDING SYSTEM
It provides a high production efficiency by supplying minimized or maximized feed adjusted to each individual pig for a rapid increase of weight and balanced nutritions. (For example, finishing house, piglet rearing, breeding pigs etc.)
Available for a rapid release of fresh feed.
Available for a higher feed taste and feeding efficiency with fresh feed.
Available for rapid increase of weight and efficient pig management
Available for savings of feed cost by prevention of feed loss by birds and rats.
Frequent dosing of feed in a proper quantity prevents feed rotting and enhances feed taste.
All the parts can be easily assembled on location.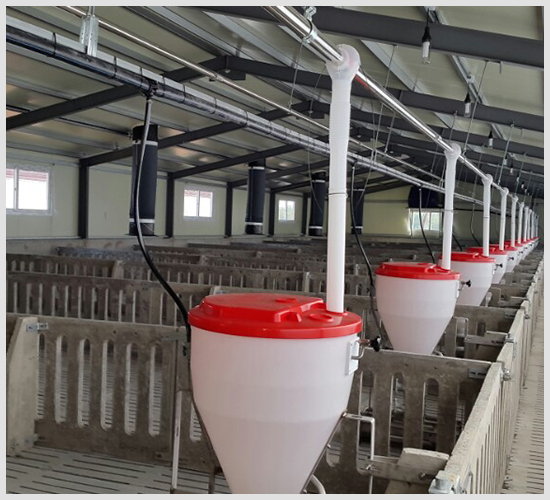 Round T sleeve set
Spheric type.
A method of opening and closing shutter using specially coated wires.
Even though installed at a higher place, opening/closing is possible by adjusting the length with the specially coated wires.
There is no stagnation or clogging of minute feed trickles, and fit various sizes of pipes.
Available for an easier adjustment of feed quantity using the inside and out side of sleeve device.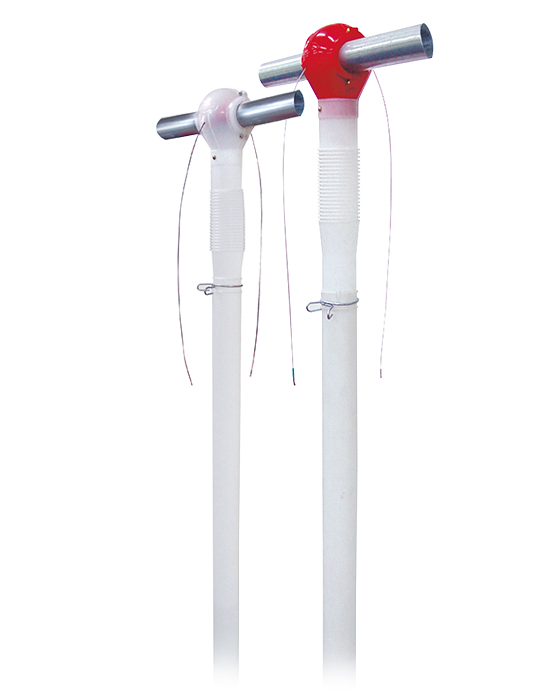 | MODEL | 48m/m | 60m/m | 63m/m |
| --- | --- | --- | --- |
| Round T sleeve set | SKP-8700 | SKP-0700 | SKP-3700 |